Full Force Teamwork and Passion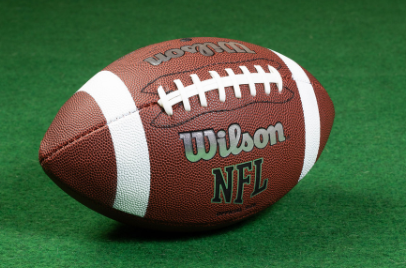 NFL playoffs are starting to heat up for the conference championship, and teamwork and passion must be in full force on the field to move on to the big game on February 11th.
The Philidelphia Eagles are set to face the San Francisco 49ers in the NFC Conference Championship. Prior to that, the Eagles cruised over the New York Giants with Jalen Hurts, throwing over 154 yards with 2 touchdowns.
Jalen Hurts and Brock Purdy, both starting quarterbacks for the 49ers, have set the record for "the youngest matchup in NFC Championship Game history," according to Jeff Kerr, a journalist for CBS sports.  
The Kanas City Chiefs viruses the Jacksonville Jaguars was a game to remember for quarterback Patrick Mahomes of the Chiefs, because he was injured in the first quarter and was taken out but came back after halftime. Patrick and the Chiefs came back in the second half where they would win against the Jaguars.
According to Sam Jarden of the Sporting News, "This marks the fifth straight year the Chiefs have advanced to the AFC championship game. They'll now wait to see who their opponent will be next Sunday". The Chiefs will be facing the Cincinnati Bengals in the AFC conference championship.  
The Cincinnati Bengals versus the Buffalo Bills was a snowy game in Buffalo. The Bills started off as the super bowl favorites, but the Bengals proved many people wrong as they won against the Bills. The quarterback of the Cincinnati Bengals Joe Burrow was in full command despite the snow conditions.
Cccording to Dan Treacy of the sporting news, "The Bengals quickly proved that concerns about their depleted offensive line were overblown, marching down the field for two first quarter touchdown drives". 
Damar Hamlin was in attendance after he suffered a heart attack while playing in an NFL game, and the bills couldn't respond to the Bengal's outstanding offense.  
That's what is currently going on in the divisional round of the National Football League, and the teams advancing to the conference championship as well as teams heading home for the rest of the 2022-2023 NFL season.
The Bengals are looking to repeat last year as they won against the Chiefs to advance to the Super Bowl, and the Eagles are hoping to show why they went 14-3 in the regular season.
Also, the 49ers shown as the under dogs heading into the conference championship week waiting to make a statement to fans that they are fearless.