Tarpon Baseball is back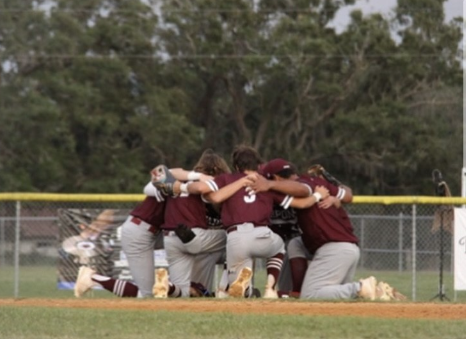 Coming off an underwhelming season, Tarpon Springs baseball looks to improve upon their record of 8-18. The roster is filled with talent and should perform very well this season. "I think it's going to be a really good season," Kole Hopkins said when asked how he thinks the team will perform.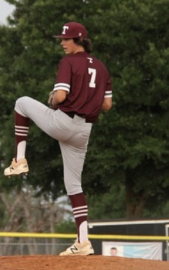 The Spongers have been a very bad program for a very long time and are not regarded as a high-level team. The team had a good amount of talent last season but paired with a tough schedule and underperforming in many games, the team fell short of expectations.  
The team is feeling great and are very motivated due to how this team has performed in the past.
Sophomore starting center fielder Demetri Tsesmelis says "We are feeling confident as we work hard in practice after coming off a tough season last year." 
Since last season, the team's pitching staff has gotten a lot stronger and players have become much closer and learned how to play well together.  
"We have a really good pitching staff with a lot of depth," said senior ace pitcher Timmy Freundel 
 The pitching staff consists of 2 hard throwing right-handed pitchers with senior Timmy Freundel and Junior Kole Hopkins, along with 2 great off-speed pitchers with senior RJ Howard and junior Drew Dalena.
Out of the bullpen, the spongers will work in sophomore Danny Scott and sophomore Hayden Smith to throw hitters off balance.  
"We are closer as a team, and we are hungry for a district championship," said sophomore pitcher Hayden Smith.  
The team has a lot of depth in the infield as well with senior Stamati Kapaniris starting at first base, senior Jason Frederico at second base, junior Kole Hopkins at third base, Senior and captain Stevie Monokandilos at shortstop, and sophomore Andres Rodriguez who will shuffle around the infield and play frequently.
"The infield is definitely the strength of the team," said Junior standout Kole Hopkins. 
The team is more confident going into the season. The team has high expectation from the coaching staff and themselves due to the talent on the roster.  
Former outfielder Mason Giles says "The team has a strong pitching staff returning and a lot of young potential. If progression goes as planned, I see them having a deep run in the postseason and achieving their goal of becoming regional champs." 
Part of the reason the expectations are sky high for this team is the standard the coaching staff holds them to. Head coach Chad Fletcher returns for his fourth season and says this is the year he has been waiting for since he began coaching this team.  
Coach Fletcher concluded his practice encouraging his team: "You guys have an opportunity to do something this team has not done in over 15 years, the community it excited for our season."