THE STAGE IS SET FOR SUPERBOWL 57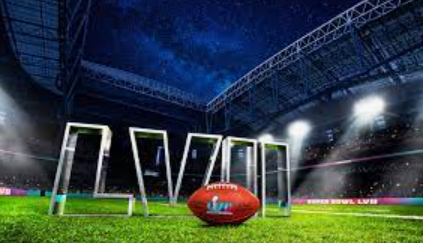 The Superbowl Stage Is Set, February 12 the Eagles will take on the Chiefs. Who will take home the Lombardi Trophy?
Lots are going on leading to the Superbowl such as championships storylines etc. and now it is the 1st time in NFL history 2 brothers will play against each other in the Superbowl. Donna Kelce has witty response after getting asked "who is winning the Superbowl,"  Victoria Hernandez from USA Today said.
The Philadelphia Eagles are really favored in this matchup because the chiefs have so many injuries and the eagles have a little to zero according to Tyler Lauletta. 
The Eagles are favored by a decent margin in this game and lots of analysts and reporters are loving the Eagles in this matchup according to Vinnie Lyer from sporting news. 
How did the teams get to the Superbowl? Both Teams won their championship games like the Eagles beating the 49ers in a blowout, and the Chiefs beat the Bengal's in a nail biter according to Amy Tennery 
Many gamblers love this time of the year because of how many good bets there are such as Patrick Mahomes over 0.5 passing yards and Jalen Hurts over 0.5 passing yards according to Prize picks and Underdog Fantasy.  
The Chief's Eagle's matchup will be one to watch. This Superbowl is way more expensive than the last ones according to Jordan Mendoza "Super Bowl 57 tickets cost more than in past years."
Lots of storylines, but a big one is Kansas City Head Coach Andy Reid used to coach for the Philadelphia Eagles back in 2012, according to Chanz Martin from Fox News.
Of course, fans would be watching this matchup so the Arizona Republic has many sources where fans can watch like "How to watch Super Bowl 2023 live on TV," see Bill Goodykoontz full article on where is the best place to watch the Superbowl.