'Reading Between the Lines' of 'Because the Internet'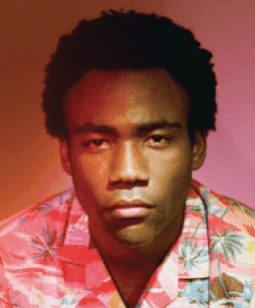 Donald Glover's Second Studio Album, Because the Internet, is a must-listen. 
"It's ahead of its time in tone and subject matter and it's extremely influential," Donald Glover says. 
Although the album came out in 2013, it has aged beautifully, with subject matter like the importance of love, the problem of responsibilities, and the meaning of life all still being relevant today. 
"I don't think it's just an album, it's an experience," says Isaac Saintlouis, long-time follower of Glover's career. "I even went out of my way to watch the short film that came with it, and that made me fall in love with the album even more." 
"An experience" is the perfect way to describe Because the Internet. The album was released alongside a 72-page double-sided screenplay that gives a purpose to interlude and instrumental tracks like "The Library (Intro)" and "Playing Around Before the Party Starts".
The rest of the experience includes a 25-minute companion piece titled "Clapping for the Wrong Reasons" which also reflects the misinterpretation of blatant messages. 
Each of the songs has its own, unique message that can easily be misconstrued by not paying attention to the said, over-arching theme.
One example of this would be, with lead single "3005". To the average listener, "3005" is a love song that has a sweet-sounding melody and a cool music video. But when listening to the lyrics a little closer, listeners discover something quite the opposite. 
"Everybody's like, 'It is a love song; It is kind of an existential thing. I am just really scared of being alone. Having someone around, having someone to protect gives you purpose," says Glover. 
Despite a theme much darker than the average listener might like, lyrics like "I've lost all hope of a happy ending, Depending on whether or not it's worth it, So insecure, no one's perfect" and "'Cause when them checks clear, they're not here, 'Cause they don't care, It's kinda sad, but I'm laughing," resonate with listeners.