Angry Taylor Swift Fans Sue Ticketmaster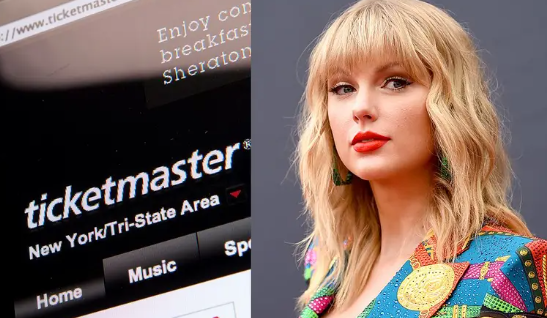 Taylor Swift fans all rushed to buy tickets to her upcoming tour: The Eras Tour. Unfortunately, Ticketmaster was not prepared for so many purchases and, soon after, crashed. 
"Many customers reported encountering error messages in the morning that said the presale was paused or that the ticketing agency's site had crashed as they attempted to score tickets for her 52-date tour, which includes two shows at Levi's Stadium in Santa Clara on July 28-29," said Aidin Vaziri, a writer for Datebook. 
People became so excited for this tour that the number of tickets sold in a day reached a new record.  
"Ticketmaster said that more than 2 million tickets were sold Tuesday for her upcoming tour — the most ever sold for an artist in a single day. It caused a near meltdown of its website," says an article from CNN. 
Ticketmaster also made sure to apologize to all the disappointed fans and explain what went wrong with the ticket sales. 
"Ticketmaster has apologized to Swift and her fans. In a statement explaining what happened, it said that it had sold 2.4 million tickets (including a record 2 million in a single day), but acknowledged there had been issues with the process and said it is "working to shore up our tech for the new bar that has been set by demand" for Swift tickets," says Rachel Treisman, a writer for NPR. 
In the apology Ticketmaster stated that the reason they crashed was because the number of people buying tickets was way more than expected, but Taylor Swift says that she had already warned them that it would be a lot to deal with. 
"I'm not going to make excuses for anyone because we asked them, multiple times, if they could handle this kind of demand and we were assured they could," Swift said. 
Because of this mistake, the dozens of ticketless fans have decided to sue Ticketmaster.  
"More than two dozen disappointed Swifties have filed a class-action lawsuit accusing Ticketmaster and its parent company, Live Nation, of fraud, misrepresentation and antitrust violations over its botched Eras Tour ticket sale," Rachel Treisman, an NPR writer states.  
According to CNN, fans are upset because they believe that, in order to purchase tickets, Ticketmaster tries to make it their only option to buy from them. 
An article from  Variety provides the official lawsuit which says the following: "Ticketmaster is a monopoly that is only interested in taking every dollar it can from a captive public," the lawsuit reads in part, adding that the company "intentionally and purposely mislead TaylorSwiftTix presale ticket holders by providing codes to 1.4 million 'verified fans'… Millions of fans waited up to eight hours and were unable to purchase tickets as a result of insufficient ticket releases. Ticketmaster intentionally provided codes when it could not satisfy demands."