Paramore and 'The News'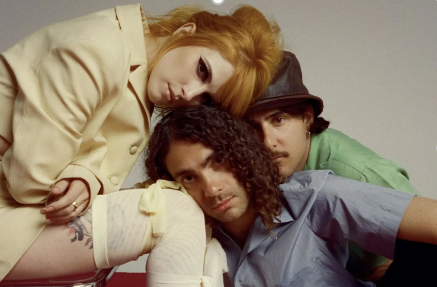 Five years after the release of their previous album After Laughter, Paramore has returned with a new single titled "The News."
"'The News' is one of those songs that came together pretty quickly and felt exciting from the start. It feels like a happy medium between classic Paramore angst and bringing in some influences we've always had but never exploited," says lead singer, Hayley Williams.  
 The song reflects on how the constant news cycle can be inescapable at times, normalizing the atrocities going on around the world and how it all can take a toll on one's mental health.  
"The 24-hr news cycle is just impossible to comprehend. And I feel a pang of guilt when I unplug to protect my headspace. The common reaction, or non-reaction, seems to be dissociation. Not one of us is innocent of that and who could blame us?" Williams said. 
This single follows the release of 'This Is Why,' the title track of the new album set to release February 10th, 2023. 
"'This Is Why' was the very last song we wrote for the album… It summarizes the plethora of ridiculous emotions, the rollercoaster of being alive in 2022, having survived even just the last 3 or 4 years," Williams said.