Eillish's new relationship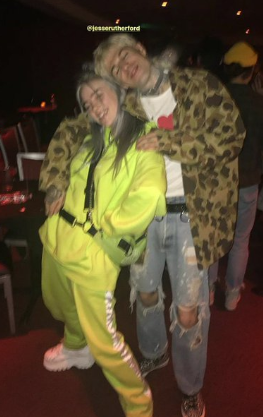 Billie Eillish recently in her yearly interview with Vanity Fair where Eillish answered questions about her life, growth looking a year back. She also revealed an important event that just happened.  
Fans may wonder if the rumors of her having a new boyfriend. She confirmed "Yeah, I do. And it's really cool, and I'm really excited and I'm really happy about it." Not so surprisingly, it's The Neighborhood's Jessie Rutherford.  
In October, Eillish and Rutherford were seen kissing outside of a restaurant in LA and holding hands at Universal Studios. The couple officially made a red-carpet debut together in early November.  
But apparently this relationship gets a lot of mixed opinions, many think that the 11 year age gap is creepy because typically she is 20 and Rutherford is 31. But they already have seen each other at some point in the past. The day she turned 16, December 18th, 2017, a fan account posted a picture of Billie and Jessie. Jessie was technically 27 years old when they first met.  
Her fan base has voiced their opinions on this creepy age gap. Many tweeted saying Jessie was a whole adult when they first met, he been there since Billie started her career, he been at her first concert which when she was 15.  
But to respond to their fans looking out for them. The 20-year-old Billie Eillish dressed up as a baby while the 30-year-old wear wrinkled makeups and a bald cap to demonstrate an old man as a response. Many think Eillish and Rutherford are trying to mock their concern and worry about this relationship.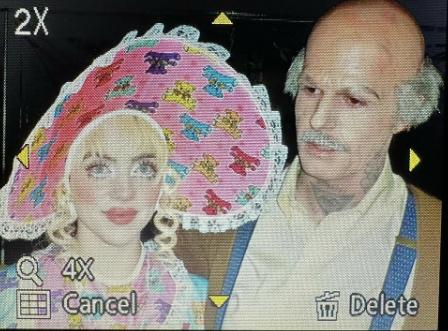 But what does her brother, Fineas O'Connell have to say about this situation? In an interview with E! News when he gets asked about his sister's relationship and what's his opinion is on it.  
 "Listen, as long as she's happy, I'm happy," O'Conell said. 
What do people think about this situation? Is this age gap really affect the relationship or they could whatever they want since they both adults and know what they're doing?