The Career Slate of George Miller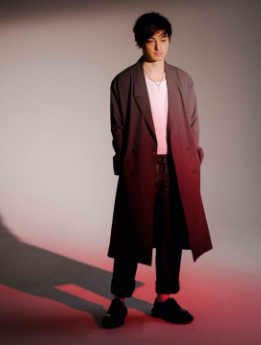 'SMITHEREENS' Artist 'Joji' also known as George Kusunoki Miller is a Japanese-Australian renaissance man, also formerly known as YouTube personality, Filthy Frank.  
George Miller is the definition of character development. If anyone were to recognize the names Filthy Frank or Joji, they would know of George's works in his somewhat lengthy and controversial career. 
In 2013, George began posting to YouTube under the channel name "TVFilthyFrank" where he posted "edgy and random" videos, as described by fans. Posting as multiple different characters, his most successful being "Pink Guy". 
"Watching FilthyFrank was really weird, but I couldn't turn it off, it was so interesting to watch," says longtime fan. 
After four years of consistent controversy and social media success, Miller abandoned the mantle that was Filthy Frank and began making music, posting his first mixtape to streaming services in late 2017 as "Joji". 
After this explosion in the music industry, Miller began working with other artists such as Rich Brian, Trippie Redd, etc. The name Joji was quickly respected by many fans all over. 
In October 2018, Miller posted his first studio album, BALLADS 1, which is commonly referred to as his magnum opus by music fans. BALLADS 1 debuted at #1 in the world on the Billboard Hot 100, with lead singles 'SLOW DANCING IN THE DARK' and 'YEAH RIGHT' also hitting the Billboard Hot 100. 
Since then, Miller has released two more albums, Nectar and SMITHEREENS, which both have seen positive feedback from fans and global success. 
Miller has successfully changed his career from edgy, loud, controversial video star, to globally charting, heart-to-heart, musical artist.