Justin Roiland's Downfall: What's Next?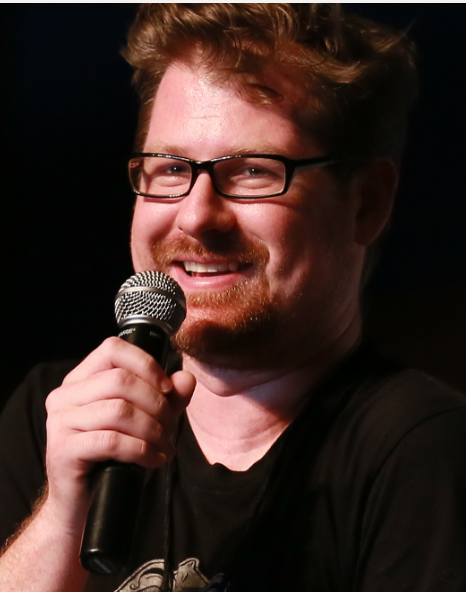 Producer and voice actor Justin Roiland faces multiple charges of felony domestic abuse, one for domestic battery and one for false imprisonment. These allegations have been brought to light as a complaint against him by a woman he dated in 2020, along with his arrest which happened within the same year, have been brought to court in 2023. 
 The Attorney for Justin Roiland, T. Edward Welbourn, has been making statements on behalf of Roiland throughout the controversy. "To be clear, not only is Justin innocent but we also have every expectation that this matter is on course to be dismissed once the District Attorney's office has completed its methodical review of the evidence", Welbourn said. "We look forward to clearing Justin's name and helping him move forward as swiftly as possible". 
 Many companies whom Roiland closely associated with have been cutting ties with the voice actor and show producer, most prominently Adult Swim, the tv channel which streamed his show 'Rick and Morty' at night when Cartoon Network was off until the next day. The Senior VP of Communications for Adult Swim/Cartoon Network/Boomerang Marie Moore said in a statement on Twitter, "Adult Swim has ended its association with Justin Roiland". 
Justin Roiland's game company, Squanch Games, who is most known for the recent video game 'High on Life', also made the difficult decision to remove Roiland from their company. Hulu is another big name who cut contact from Justin Roiland, which was yet another company who streamed a popular show of his, Solar Opposites. 
After these allegations and severed connections, many are left with questions. What will happen to his properties? Will they recover, and if so, who will keep them running?  
Well, while it is highly unlikely that Justin Roiland will be returning to work on anything big from here on, that doesn't mean his work will be cancelled with him. In fact, many of the companies that hosted Roiland's properties plan to sustain them for a long time after his removal. 
 Squanch Games, for instance, made a statement as follows, "The passionate team at Squanch will keep developing games we know our fans will love while continuing to support and improve High On Life". 
It is also known that Adult Swim plans to continue Rick and Morty, at least for its 70-episode contract. And given how many voices Justin Roiland did for his show, a replacement is a large thing to consider. 
One popular example for a potential replacement is TikTok creator Sean Dorrough, a voice actor who makes highly accurate impressions of Rick and Morty characters. Many of his fans believe he would be fit for the position. 
"I'm very familiar with the characters, their mannerisms, and their personalities," Dorrough told Insider. "I am confident that I could do the role." 
All in all, even with all Roiland's properties being left in good hands, the situation is very unfortunate and disappointing. As YouTube commentator Charles White Jr, also known as penguinz0, phrased it, "Overall the situation is sad, even if you don't like Justin Roiland."