Tragic Idaho Murders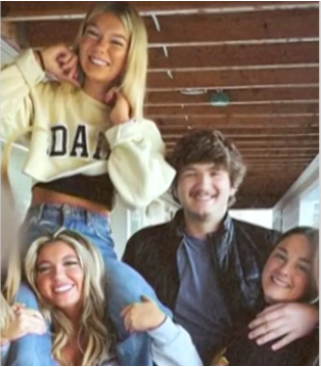 Four college students, Ethan Chapin, 20, Madison Mogen, 21, Xana Kernodle, 20, and Kaylee Goncalves, 21, were fatally stabbed at home on the night of November 12. That evening, two additional roommates went out in Moscow as well; they both survived the attack and are not thought to be suspects, according to the police.
A suspect was found and detained more than six weeks after four University of Idaho students were fatally stabbed to death at a home close to the Moscow, Idaho campus. Later on, this suspect was revealed to be Bryan Kohberger, a 28-year-old Ph.D. student in criminology at Washington State University, which is located less than 10 miles from the University of Idaho.
"Court documents — including an 18-page affidavit — released on Jan. 5 revealed how police zeroed in on their suspect: Bryan Kohberger, a 28-year-old criminology Ph.D. student at Washington State University, located less than 10 miles away from the University of Idaho."
This entire night started Goncalves and Mogen were captured on camera at a nearby food truck called Grub Truck at around 1:40 in the am. They then took a uber to get home, arriving at 1:45, according to the police. The guy who transported them home and a man spotted on security footage at the Grub Truck are not thought to be suspects, according to the police.
At around 4 am, according to the affidavit, Kernodle received a DoorDash order at the residence. According to the affidavit, one of the surviving roommates reported hearing Goncalves playing with her dog around 4 a.m. 5.
The roommate said, "she looked out of her bedroom but did not see anything when she heard the comment about someone being in the house," the documents said. "She opened her door a second time when she heard what she thought was crying coming from Kernodle's room."
According to numerous law enforcement sources, a surveillance team appointed to Kohberger was tasked with two tasks: keep an eye on him so they could arrest him as soon as a warrant was issued; and try to get hold of something that would generate a DNA sample from Kohberger, which could then be compared to DNA evidence discovered at the crime scene.
"It's wild," said Jack Baylis, a Pennsylvania friend of Mr. Kohberger's who is among those trying to understand how Mr. Kohberger came to be charged with such a heinous killing. "Bryan himself would've been fascinated by it."
The family who are devastated by this news can now rest in peace because the killer has finally been apprehended. These four college students' names will live on, and they will continue to exist in spirit.